Sometimes, you want to make sure no user other than the super admins are able to access the system.
E.g.
After a major upgrade, the system is going through testing.

A major legacy data migration upload is being run.

Testing some issue which needs no one else altering anything.
OpenSpecimen has a feature that allows only super admins to be login into system.
If a normal user (other than admin) tries to login when this option is enabled then it shows a warning message as below on the login screen and the session is logged out.
The system is locked down. Please contact the system administrator
This can be achieved by following these steps:
Settings → Administrative → System lockdown → Enable/Disable.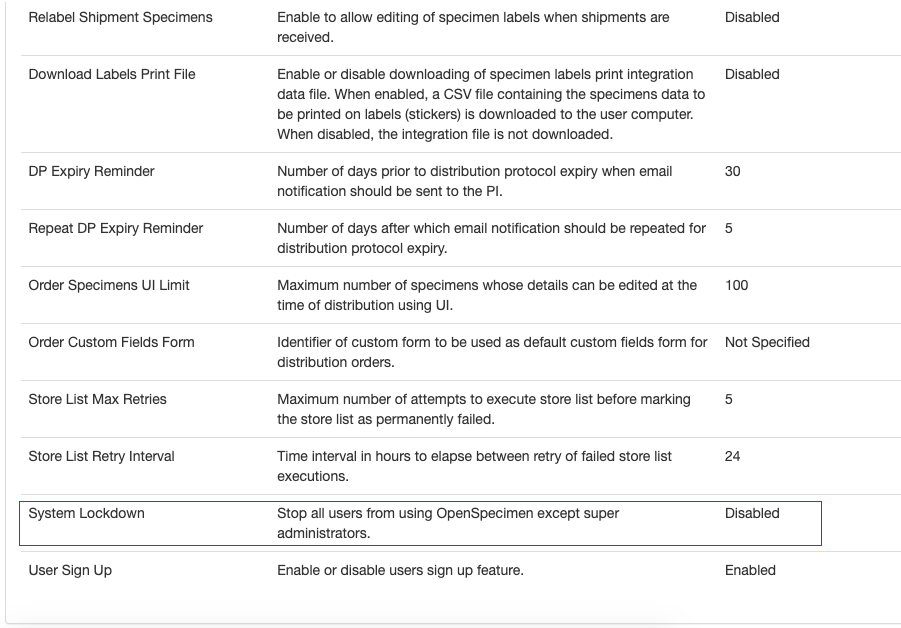 For more details visit this page: https://openspecimen.atlassian.net/wiki/x/H4DVGw