The COVID19 pandemic has highlighted long-standing, deep-rooted challenges to the sharing of biospecimens. Greater attention is needed to mechanisms for incentivizing materials transfer.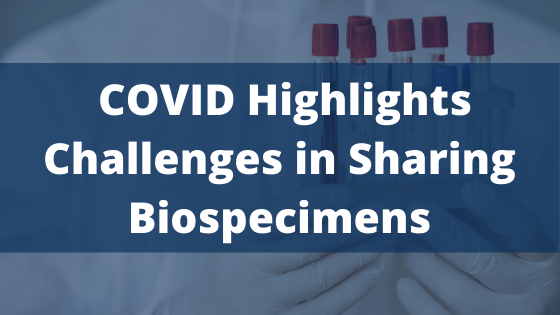 Post-pandemic, the research community needs wider adoption of electronic legal agreements for specimen transfer and increased harmonization, interoperability, and searching capacity of specimen collections.
Click here to read more.