Prader-Willi Research Foundation Australia (PWRFA) founder and CEO Kath Jones announced the chromosome 15 disorders biobank project in collaboration with MCRI's Associate Professor David Godler and Professor David Amor and the Foundation for Angelman Syndrome Therapeutics (FAST) Chairperson Meagan Cross.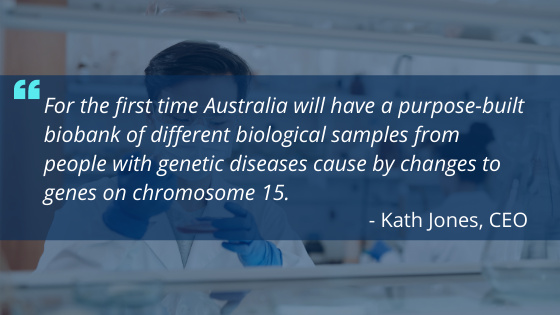 The facility would help better diagnose and treat newborns, children, and adolescents affected by genetic diseases caused by faulty regions of chromosome 15.
Click here to read more.