An Australian conservation team is compiling a comprehensive living biobank of coral species, in case we need to rebuild the world's reefs in the future. The Living Coral Biobank plans to collect and house more than 800 species of the world's hard corals in a dedicated facility in Port Douglas, northern Australia.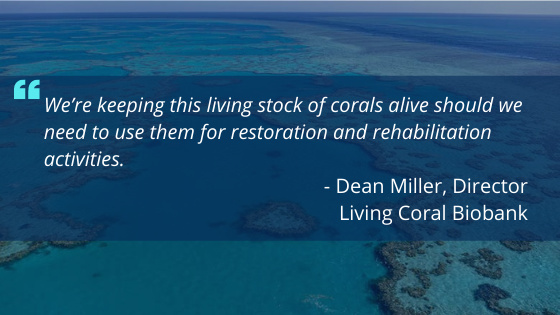 The biobank is a biodiversity insurance policy, says Dean Miller, director of the Living Coral Biobank Project.
Click here to read more.