Biobanking has been playing a crucial role in the development of new vaccines, drugs, biotechnology, and therapeutics for the prevention and treatment of a wide range of human diseases. This puts biobanks at the forefront of responding to the ongoing worldwide outbreak of the severe pandemic, coronavirus disease 2019 (COVID-19).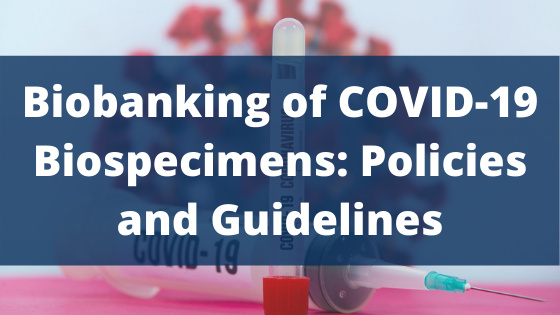 The leading public health institutions around the world have developed and established interim policies and guidelines for researchers and biobank staff to handle the infectious biospecimens safely and adequately from COVID-19 patients.
Read this paper that describes these important and complementary policies and guidelines.
Read our blog on how leading biobanks are using OpenSpecimen to manage COVID19 biospecimens.