The creation of a new Center of Excellence for Modern Biobanking and Biomedical Research (biobank.cy) at the University of Cyprus (UCY) in October 2019 marked a new era in front-line research on genetic diseases and molecular medicine in Cyprus.
In keeping with its emerging international recognition as a leading research institution, UCY understood that its decade-old, disjointed biobanking database couldn't handle the biobank's ambitious vision.
Read our new case study to learn how the biobank.cy selected OpenSpecimen as their biobanking LIMS and how OpenSpecimen helped them meet their challenges.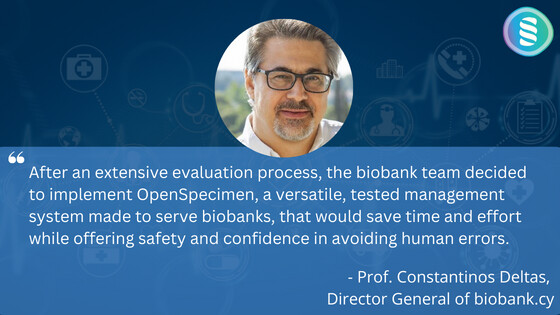 Note: We would love to feature your research work on our website. Please let us know at contact@krishagni.com if you would like to partner with us on writing similar case studies.