Precision medicine, targeted therapies, and disease prevention research has led to tremendous growth in biobanking worldwide. The biobanks are evolving in terms of operational processes, regulatory requirements, and provision of biospecimen services.
Different stakeholders contribute to the evolution of biobanks –
Donors/participants
Funders
Research institutions
Regulatory bodies
Clinicians, e.g., surgeons and pathologists, and
Researchers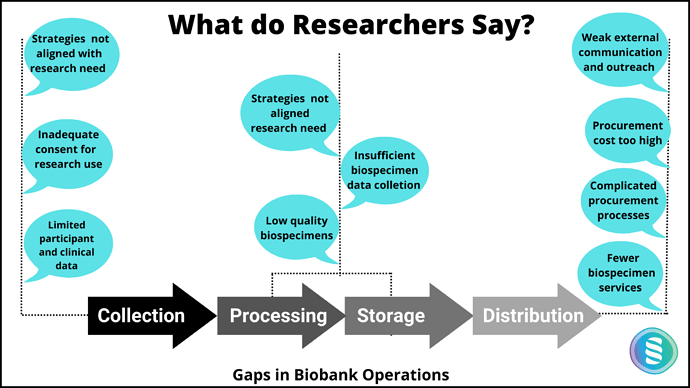 Researchers are the end-user of biobanks and, thus, are vital stakeholders.
It is crucial to understand what researchers need from biobanks. It would not only help the biobanks to be more productive, but will also reduce the efforts and time of researchers.
Read this blog discusses the challenges researchers face and strategies that biobanks need to implement to fill the gap between researchers and biobanks.
Note: Are you looking for a LIMS for your biobank? Join us for our upcoming introductory webinar where we will demonstrate the features and benefits of OpenSpecimen.