We are excited to announce that the 'Australian Health Biobank' (AHB) by "Commonwealth Scientific and Industrial Research Organization" (CSIRO) will adopt OpenSpecimen as their biobanking LIMS.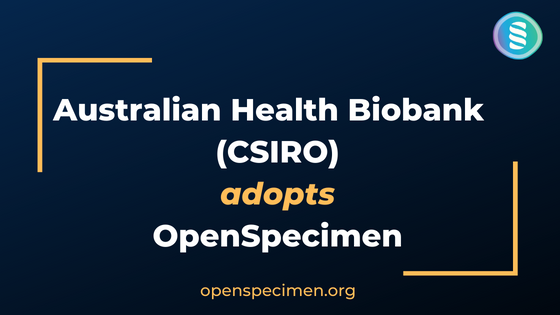 The aim of AHB biobank is to provide quality annotated biospecimens to researchers across Australia to undertake future health and medical research.
They will also use eConsents and Survey modules to engage directly with study participants via emails.
We are delighted to have them on board and look forward to working with them.
Click here to see our full customer list.