Great news from OpenSpecimen! We proudly announce that in April 2023, the University Medical Center Groningen (Netherlands) biobank successfully went live with OpenSpecimen.
UMCG's specimen core is a high-throughput lab which supports 100s of studies across multiple diseases and 100s of freezers. This project involved legacy data migration, integration with LIMS and box scanners, and the development of study-specific workflows.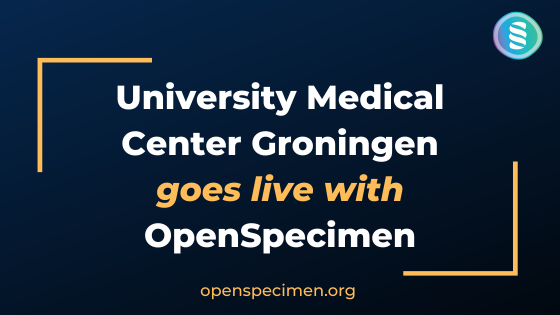 On behalf of the OpenSpecimen team, we thank the UMCG team that made this project go-live on schedule.
Congratulations to all who were involved in this project!