We ended 2021 on a high note with many new customers on board from across the world – USA, Netherlands, Singapore, Australia, etc. The best part is that we won many projects through a competitive tender/RFP process. In an RFP process, we are compared against the best in the world before awarding the contract.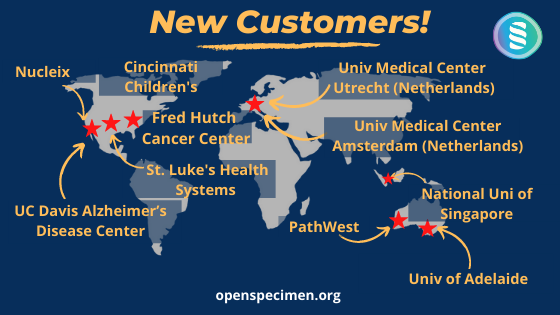 Some of our new customers are:
Winning projects via an RFP process affirms the maturity of the OpenSpecimen product and our support. Also, our current customer's strong references helped us a lot in our success – for which we are very grateful. As part of these new projects, we are developing new modules, integrations, and improvements in OpenSpecimen. This will help us expand OpenSpecimen's blueprint across academic research centers as the "go-to" solution for biobanking/biospecimen LIMS.