We are pleased to announce that v10.2 is ready for download! This release includes new features, usability enhancements, and bug fixes requested by customers.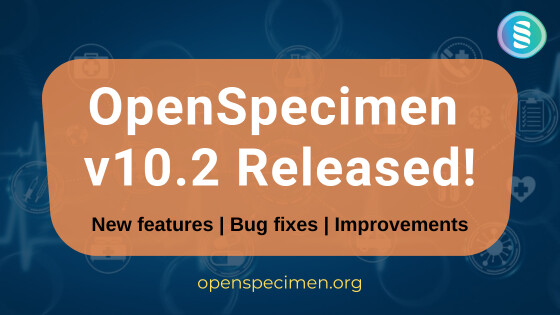 New features include:
Participant: Soft warnings (Draft mode)
Query: Sequence for all specimens
Specimen print tokens for PV properties
Managing kits
'Workflow Plugin' enhancements
Refer to the release notes for more details.
The demo site is updated with the latest release if you want to try out the new features!
Contact support@krishagni.com if you are interested in upgrading the OpenSpecimen instance at your site.