We are pleased to announce a free one-day OpenSpecimen Workshop at the Gold Coast (Queensland). The event will be held one day before the ABNA conference.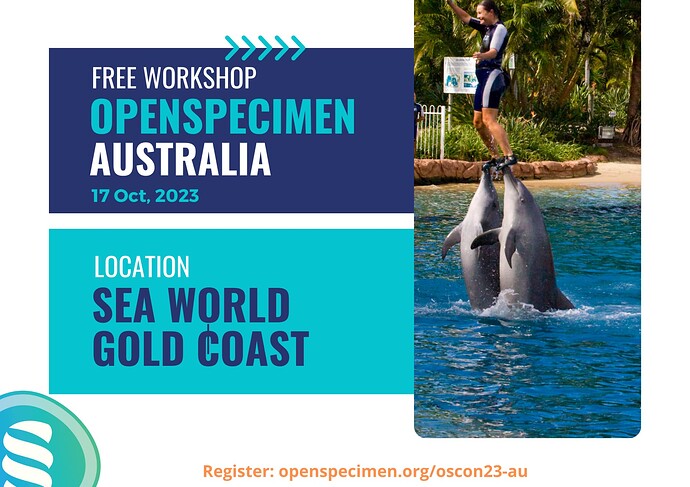 Location: Gold Coast (Queensland)
Venue: Sea World Resort
Date: Oct 17 (one day before ABNA conference)
Click here for the agenda and registration.
About the workshop:
One-day free event for OpenSpecimen current and prospective users.
Includes demos & workshops on new features, product training, technical sessions and product roadmap.
Talks by adopters about their experiences and best practices.
Network with users from other biobanks & exchange ideas.