Earlier, the homepage was not customizable. Users had to navigate the menu and scroll through the list views to find the desired object.
Starting v8.0, you can:
Per user, customize the homepage with "quick access" widgets.
Set "favorites" to be displayed at the top of the lists
Search and go to the object of interest directly from the home page
Watch the below video to learn how to create widgets and mark the objects as favorites.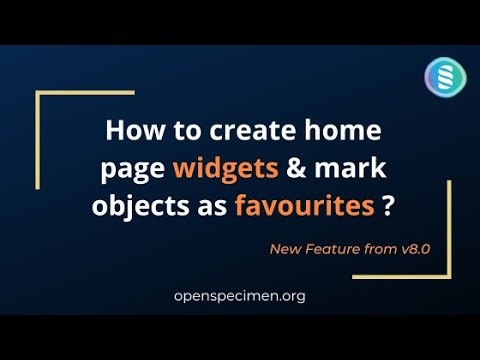 Refer for more details: https://openspecimen.atlassian.net/l/cp/wbbqwFVf