Are you looking for a LIMS for your biobank? If yes, this webinar is of interest to you.
Join us for our upcoming introductory webinar where we will demonstrate the features and benefits of OpenSpecimen.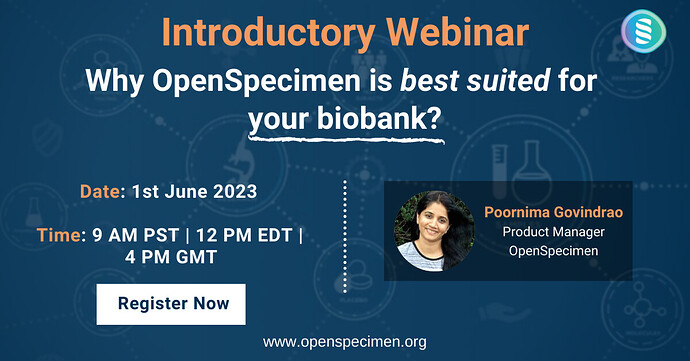 Date/Time : 1st June | 9 AM PST | 12 PM EDT | 4 PM GMT
To register: Click here.
Agenda:
Introduction
Configuring Collection Protocols
Collecting and Distributing Specimens
Reporting and Cataloging
Q/A
Please feel free to register even if you are busy or in a different timezone; we will share a recording of the webinar.