Watch the fourth video from our podcast series, "Wizards of Biobanking". In this episode, Dr. Louise Winteringham (Head Translational Cancer Research Program) and Ashlin Donnellan (Research Fellow, Health Data Specialist) provided insight into their biobank and discussed some important aspects of biobanking.
Biobank: Harry Perkins Institute of Medical Research
Attendees: Louise Winteringham and Ashlin Donnellan
Highlights of the podcast:
Introduction to podcast
Introduction to Louise Winteringham and Ashlin Donnellan
Introduction to Harry Perkins Biobank
Participant Enrollment
Biospecimen Management
Biospecimen Distribution
Biobank Sustainability
Biospecimen Data
Challenges in Biobanking
Experience about OpenSpecimen
Onboarding new user/group to OpenSpecimen
Biobank Certifications
Future Projects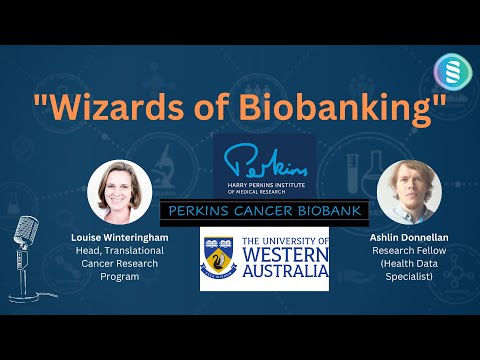 Watch the past podcasts and interviews here.