Watch the first video from our podcast series – "Wizards of Biobanking". In this series, we talk to different biobanking leaders about various aspects of biobanking and their experience with OpenSpecimen.
Biobank: ORIGINS biobank (Telethon Kids Institute).
Attendees: Nina d'vaz (Biobank Manager) and Courtney Kidd (Biobank Assistant)
Highlights of the podcast:
Introduction to the ORIGINS project
Biobank participants recruitment
Consents process
Sharing biospecimens with researchers
Publicizing biobank
Data collection
Ensuring biospecimen security
Impact of COVID19 on biobank operations
Biobank staff training
Biobank certification
Experience with OpenSpecimen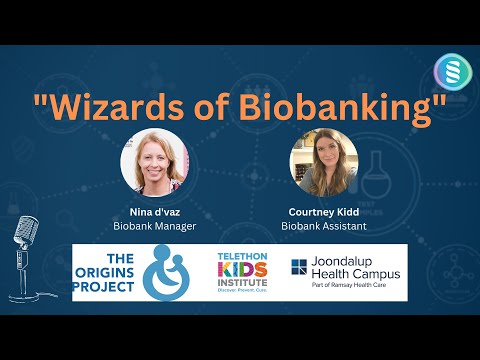 Please let us know your feedback and suggestions on the upcoming podcast episodes at contact@krishagni.com.