Watch the third video from our podcast series, "Wizards of Biobanking". In this episode, Cassandra Griffin, Biobanking and Clinical Research Manager, University of Newcastle Biobank talks about various aspects of biobanking and Australasian Biospecimen Network Association. Hope you enjoy this video!
Highlights of the podcast:
Introduction to the University of Newcastle Biobank
Introduction to Cassandra Griffin
How do you keep yourself updated?
How does your biobank operate?
Biobank Staff Training
Providing Specimens to External Researchers
Publicizing Biobank
Handling Tender Processes
Consents and Biospecimen Management
Inventory Management
Sharing Data with Researchers
Biobank Sustainability
Tips on Selection of Biobanking LIMS
Experience about OpenSpecimen
Onboarding new user/group to OpenSpecimen
Do researchers return data to biobank?
Australasian Biospecimen Network Association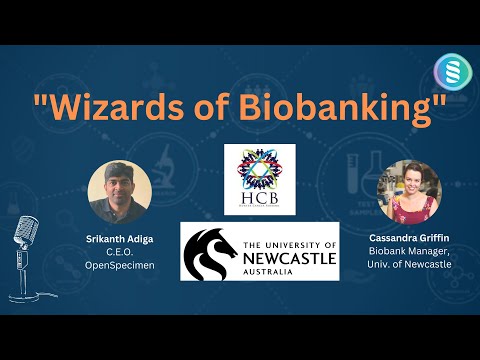 Please let us know your feedback and suggestions for the upcoming podcast episodes at contact@krishagni.com.